Fall 2020 IMPACT Workshop Schedule
This semester's IMPACT Workshop Series is focused on exploration and how to utilize your major to make a difference in your community.
Click on a flyer to visit that Impact Workshop's myUMBC event for more information and for the link to the event!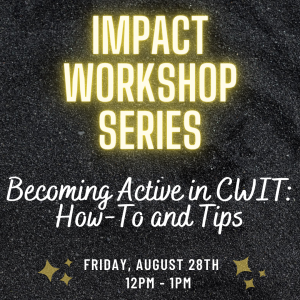 Learn about what it means to be an active member of the CWIT community, what to expect, how to become a leader and why the Impact Workshop Series is important to your personal and professional growth!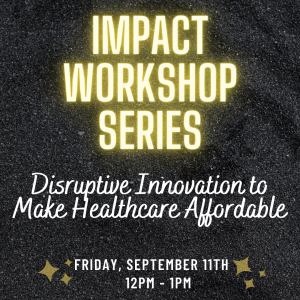 Dr. Govind Rao, Professor of Chemical & Biochemical Engineering and Director of the Center for Advanced Sensor Technology, worked with his classes at UMBC to create a low-cost infant incubator. After years of refinement in the lab, the invention has now won awards. Join Dr. Rao as he talks about the different projects he's worked on to give back to the community and the great things you can accomplish by thinking outside of the box.