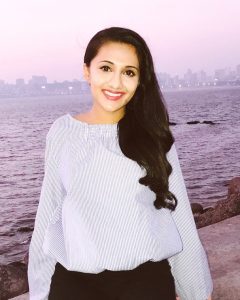 Priyanka Ranade
Major: Information Systems
Expected Graduation Year: 2018
Cyber Scholars, Y4

Hey everyone! I am currently a BS/MS student studying Information Systems at UMBC. I love Information Systems for the diversity of knowledge it gives me. We learn broad computing concepts, keeping me on my feet at all times. My biggest fear is feeling stuck, and IS gives me the ability to easily explore the many aspects in the world of technology. CWIT in particular, is the widest door for exploration. CWIT has given me many opportunities ranging from internships to research! As a result of the Cyber Practicum class, Cyber Scholars are required to take, I landed an internship at one of my dream firms, Northrop Grumman Corporation. I also got a research opportunities that concern web vulnerabilities and IBM Watson. The CWIT community has believed in me and has pushed me to take the opportunities I have gotten. Without this community, I would not have learned as much as I have in the past year. Aside from technology, I am also President of the South Asian Student Association and am a sister of Phi Sigma Sigma! GO RETRIEVERS!