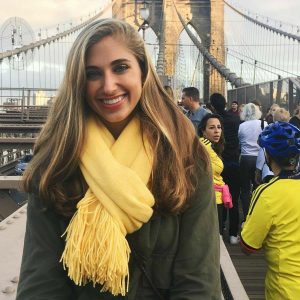 CWIT Scholar, C13
Major: Chemical Engineering
Expected Graduation Year: 2019
CWIT has enriched my undergraduate career at UMBC in so many ways. From making life-long friends in the Living-Learning Community during my freshman year, to being the LLC RA during my final year, I've made great friends while both gaining and providing support for other scholars and affiliates. Now, I look forward to the next adventure as I graduate this spring. My passions for environmental conservation and water remediation have manifested in a variety of ways over the years, whether performing water quality research in CBEE labs, collecting field vegetation and soil data in a Washington state national forest, or repairing a South Carolina sewer system with Arcadis, an environmental consulting and design company. I've been able to run for the Varsity cross-country and track and field teams while participating in Honors College events and mentoring K-12 students throughout. I'm thrilled for the journey ahead as I find what's in store next year and pursue a full-time career, knowing that I always have the support of my CWIT family along the way.