Alumni Feature, August 29, 2018:
Name: Kwame Robertson
Scholars Program: Cyber (Y3 cohort)
Graduation: May 2018
Major: Computer Science
Current Job: Splunk Professional Services Consultant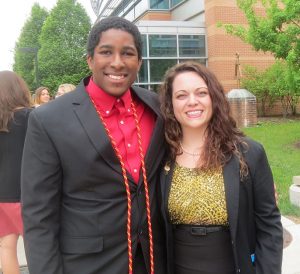 Kwame says:
"Without CWIT, I don't think I would have made it so far in my academics, met so many friends, and made everlasting bonds with my residents as the resident assistant for two years on the CWIT Living-Learning Community. Because of CWIT and the Cyber Scholars Program, I was able to get my first internship and later my first full-time position after graduation through Cyber Practicum. It was in Cyber Practicum that I found out about a really cool analytics tool called Splunk and made it a goal to learn more about it. I got certified and picked up a part-time job at school, then graduated with a full-time position where I got to learn all about it.
My time in CWIT/Cyber was an absolute ball of time. I would redo my experience many times over if I could."
Alumni Feature, September 12, 2018:
Name: Angela Norton
Scholars Program: CWIT Scholar
Graduation Year/Cohort: May 2015/C10
Major: Chemical Engineering
Current Role: Graduate Student at the University of Delaware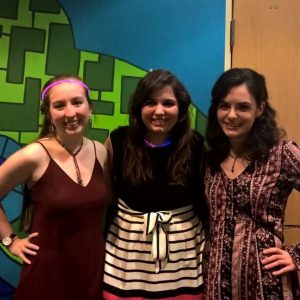 "When I was in CWIT, I remember participating in a program called Bits and Bytes. Girls in their junior year of high school came to UMBC, learned about the CWIT program, and participated in interactive challenges related to STEM. This aspect of service and encouraging others stayed with me. Now, as I move along in my professional life, I try to pursue these similar opportunities. This past year, I was involved in an outreach group that helped sixth graders with their math skills. The year before that, I helped set up scientific experiments for young girls interested in engineering and science. Career success comes in many forms, maybe a job promotion, or an excellent presentation… or even an outreach activity within the local community. The last of which I have found to be a very rewarding experience, and I am very thankful to CWIT for introducing me to the idea!
Here is some advice I have learned over the years.
1) Listen! (not just to music, but to each other!)
2) Read! (the news, textbooks, a scientific article, your favorite book)
3) Prepare! (and then seek out feedback)
4) Communicate! (whether it be in the form of conversation, writing, or presentations)
5) Search! (find your role model's resume to see what they did to get to where they are)
6) Share! (let others know about good opportunities)"