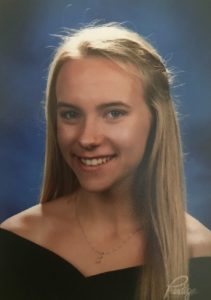 CWIT Scholar, C17
Major: Computer Science
Expected Graduation: 2022
I have been apart of the CWIT community for about 2 years now, and I cannot imagine my college experience without it. Right from the start, at the summer retreat, I was introduced to many people with similar interests to mine and it helped me feel connected at my school before classes even started. I was able to make many new, life-long friends through this community. Finding an on campus job was also easier thanks to CWIT, our assistant director knew exactly who to email in order to find me a position I would enjoy. There are many networking events where I am able to enhance my communication skills and make connections with those who work within STEM fields. This program has helped me grow in so many more ways than I could ever explain and I am thankful to be apart of such an inclusive community.