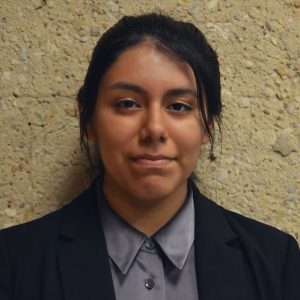 Cyber Scholar, Y5
Major: Information Systems
Graduation Year: 2019
Being a transfer student, I initially believed it would be difficult to adapt to UMBC's environment, but I couldn't be more thankful for the CWIT community for proving me wrong. The CWIT community quickly helped immerse me into the student lifestyle at UMBC and regularly provided me with any professional, academic, or personal guidance I needed along the way. Although my major is Information Systems, my passion lies in cybersecurity, which is why I am also pursuing a certificate in Cybersecurity Informatics. In fact, one of the primary reasons I chose to transfer to UMBC was because of Cyber Scholars Program, which has granted me the opportunity to become part of a community of scholars, associates, and affiliates who have the same interest to study and pursue a career in cybersecurity as I do. Even though being a cyber scholar allows me to indulge in all things cybersecurity, I also get to enjoy the benefits of being in the even larger family that is CWIT. The CWIT community truly is a family because we consist of students, mentors, faculty, industry leaders, and so many more. And although there may be many of us, we still have that tight knit feeling with one another like all families do.