In celebration of our 20th birthday, the Center for Women in Technology presented the following series of talks by women who embody our mission to increase the participation and success of women and other underrepresented groups in computing and engineering fields!

Dr. Taj Carson
CEO & Founder of Inciter
She shared her story of becoming a female tech entrepreneur and facilitated an interactive dialogue about ways to successfully navigate the expectations and norms in technology industries.
Date: March 25th, 2019
Time: 5:30pm – 6:30pm
Website: https://www.inciter.io/
Dr. Nicki Washington
Computer Scientist & Professor
She discussed her path to computing and shared strategies for overcoming the "fear of the unknown" to successfully chart one's unique path in this ever-growing field that's still in dire need of diversity. She also provided a book-signing for those who attended.
Date: April 24th, 2019
Time: 12:00pm – 12:50pm
Website: https://nickiwashington.com/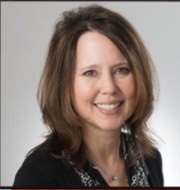 Zozscha Bomhardt
Mechanical Engineer & UMBC Alumna
She spoke about how she found her way as an undergraduate student in mechanical engineering and navigated her career path through three distinct industries as a professional engineer in Corporate America.
Date: May 6th, 2019
Time: 5:30pm – 6:30pm