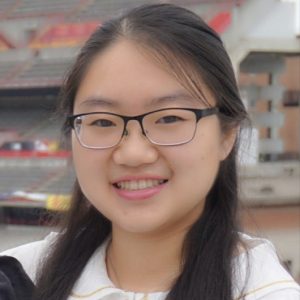 CWIT Scholar, C14
Major: Mechanical Engineering
Expected Graduation Year: 2019
I have received numerous of opportunities and support from the CWIT community as well as gained a group of lifelong friends. Through CWIT, I have been able to interact with students, mentors, faculty members, and industry professionals of various backgrounds, allowing me to not only obtain guidance along my career path but also broaden my knowledge and world view. I have enjoyed taking part in several planning committees for outreach and community programs in CWIT, which has given me the opportunity to interact with high school girls that are interested in the computing and engineering fields. During the summer of 2016, I was an Undergraduate Researcher for the Automotive and Energy Research Industrial Mentorship Research Experience for Undergraduates program at Oakland University, where I could conduct innovative research and participate in multiple automotive events in the Detroit, Michigan area. This past summer, I interned at the Baltimore Gas and Electric with the Distribution Systems Operations Support, in which the team I joined is responsible for the electrical distribution in the Baltimore metropolitan area. These experiences have allowed me to expand my perspective of possible career paths in addition to gaining technical skills and experience in these fields.