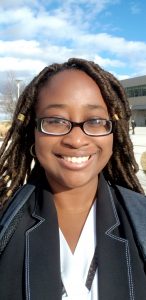 Jana Burns
Major: Information Systems
Minor: Cybersecurity
Graduation Year: 2020
Cyber Scholar: Y5
Being a Cyber scholar in CWIT has made a major difference in my time at UMBC. In CWIT, I found a deep sense of community and home for myself on the UMBC campus. Since joining CWIT I have grown so much and been able to experience new things. I have made lifelong friends, fostered great mentorships, and gotten to attend a number of professional development opportunities I would never have without this program. I have had multiple internships including one last summer with Booz Allen Hamilton. I also enjoy the work that I have been able to put back into the community as one of the K through 12 ambassadors. When you are a part of a university like UMBC and a community like CWIT that is committed to supporting your success it is hard to not have a positive experience.