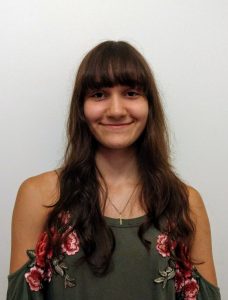 CWIT Scholar, C17
Major: Chemical Engineering
Expected Graduation: 2022
Before applying to college I already knew that I wanted to pursue a career in the STEM field. My experiences in engineering activities as well as my science and math classes spurred me onward to consider studying to become an engineer. I chose to pursue a chemical engineering major because I love math, chemistry, and a challenge. I have a passion for the arts as well as math and science and I love to come up with creative solutions to problems. I am a part of both the Honors College and the CWIT Scholars Program, which I believe will help me to develop the skills necessary to succeed both at UMBC and beyond. I am very excited to be a part of the CWIT community and work with like-minded, hardworking, and ambitious students in an effort to advance our own academic endeavors while using our studies to help aid and enrich our community.