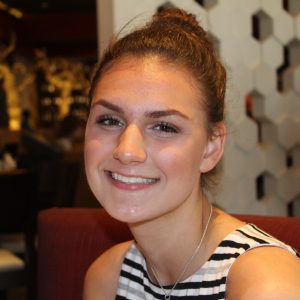 CWIT Scholar, C17
Major: Computer Science 
Expected Graduation: 2022
I am so excited to join UMBC and the CWIT family as a computer science major this year! As a high school student, I attended many CWIT events that invested me in the goal of closing the gap between men and women in the STEM field. As soon as I learned about CWIT and the wonderful community and support that it had to offer, I knew UMBC was the school for me. I chose computer science as my major because the creative and problem solving components of computing are interesting and fun to explore. I had the amazing opportunity to internship with Prime Solutions LLC last summer, which allowed me to explore languages of coding and connect them to real life situations. Learning how to hack a drone was by far the most amazing experience I have had in this field. I know that CWIT will provide resources to find more unforgettable internships and experiences. At UMBC, I am also a member of the orchestra and I am minoring in Visual Arts, which encourages me to integrate creativity into my STEM oriented classes.