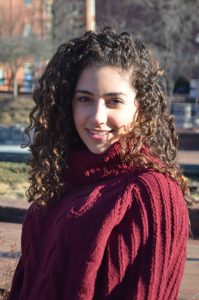 CWIT Scholar, C17
Major: Computer Science
Expected Graduation: 2022
My name is Maura Choudhary and I'm a computer science major, graduating in 2022. I'm a CWIT scholar and I'm very excited for my experience in the next four years with what seems like an incredible group of intelligent students. Computer science is a fairly recent passion of mine. I started becoming interested in coding when I took some introductory computer science courses at my high school. The ability to create something completely original that could benefit other people is a quality of coding that has always inspired me. My interest in the CWIT scholars program was specifically stimulated by the fact that I was the only girl in my computer science class at my high school. The opportunity to join forces with other intelligent students to inspire other young women to consider a career in computer science was extraordinarily appealing to me and I'm excited to have been granted a chance to take part in it.