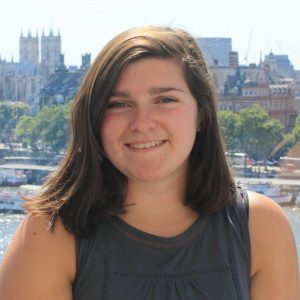 CWIT Scholar, C16
Major: Mechanical Engineering '
Minor: Psychology
Graduation Year: 2021
I decided to pursue a degree in engineering because of my love of math, science, and problem-solving. Mechanical Engineering stood out to me most because of the vastness of the field as a whole. Personally, I am interested in the biomechanics field, working specifically with biomechanics. Summer 2019 I had the opportunity to participate in an REU (Research Experience for Undergraduates) at the University of Houston working on miniature magnetic robots that swim through the blood stream to break down blood clots. Following graduation, I plan on going to graduate school for a PhD in mechanical or biomedical engineering. I am very involved at CWIT though being a Big Wit, being an FYE Peer Facilitator, being the Big Wit Little Wit Lead and through different planning committees. At UMBC more broadly, I am in a few clubs on campus, work as the Head Teaching Fellow for ENES 101, and am the Program Assistant in the Undergraduate Admissions Office!