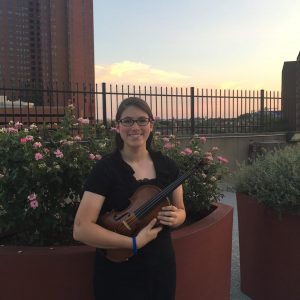 Major: Mechanical Engineering
Minor: Music Performance (Violin)
Expected Graduation Year: 2017
CWIT Scholar, C12

When someone asks "why are you majoring in engineering," most people say it's because they "love science and math and they've always been good at it so why not make a career out of it?" My answer to that question is that engineering is the best of both worlds: problem solving but also helping others. Any design or project will have a direct impact on someone's life which to me is exciting and fulfilling. I wouldn't have been able to discover this passion without the support of the CWIT and the Cyber Scholars community. Now a senior, I'm currently looking forward to the next chapter in my life, graduating and working as a Process Engineer for Smucker Natural Foods. Both of my internships have been with Smuckers working in Operations and Quality. I wouldn't have found this opportunity without CWIT giving me the tools to make my resume shine, giving me the confidence to interview well and for the continuous support. UMBC is definitely a place to explore opportunities and CWIT has helped me make the most of my experience.